Does your business have a specialized growth strategy?
---
Consistently winning in today's complex markets requires a clearly defined and systemic approach. Flat or declining revenue streams substantially limit any organizations ability to innovate and grow.  The reality is many organizations lack a systemic approach to securing revenue, and those that do likely haven't optimized it to adapt to changing market conditions.  SDI Consulting works with clients to develop and implement demand generation systems that provide not only the best opportunity to win, but also to evolve with the markets they serve.
---
Are you serious about growing your business? Start a partnership with the business growth experts at SDI.
---
Sales Organization Reinvention
Markets are evolving faster then ever with no signs of slowing down.  What made you successful 5 years ago is likely not as effective today. We help sales organizations by:
Sales Organization Restructuring
Sales Model Optimization
Sales Effectiveness Assessment
Sales Talent Profiling
Selling Technologies (CRM, Sales Apps, Presentation Tools)
SDI works with clients to assess their current sales organization performance and implements new selling methodologies that create competitive advantages in the market.
Research & Market Studies
Truly understanding the current market is the most foundational component to good decision making regarding revenue generation. SDI conducts research around:
Competitive Landscape
Emerging/Potential New Markets
Product/Service Line Extensions
Feasibility Studies
Our best in class research reports enable our clients to make informed decisions and achieve their desired growth.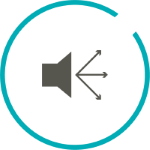 Marketing Strategy
Marketing is like training for your prospective clients. Every touch point should be about educating them on why they should work with you. Our marketing strategy work includes:
Value Proposition Assessment/Refinement
Product & Service Positioning
Digital Marketing Strategies (SEO/SEM)
Buying Process Alignment
We believe understanding what needs to be said, to whom, where, and how often leads to more qualified selling opportunities that result in revenue.
---
Contact us today to start developing and implementing a strategic plan that will grow your business in 2017!
---